Environmental Issues > Global Warming Main Page > All Global Warming Documents
Climate Impacts on the Winter Tourism Economy in the United States
The winter sports industry is deeply dependent upon predictable, heavy snowfall, but climate change is expected to contribute to warmer winters, reduced snowfall, and shorter snow seasons. The estimated $12.2 billion U.S. ski and snowmobile winter sports industry has already felt the direct impact of decreased winter snowpack and rising average winter temperatures.
And climate change will spell more trouble, according to research done for the Natural Resources Defense Council (NRDC) and Protect Our Winters (POW), for all businesses dependent on winter weather from snowmobiling, snowboarding, and ice fishing to snowshoeing and skiing -- as well as the other related sectors that depend on winter sports tourists, such as restaurants, lodging, gas stations, grocery stores, and bars.
This study aims to help policy makers understand both the ski and snowmobile industry's current economic scale and the potential economic impacts that climate change may cause. Study details include how historical changes in the winter season have already impacted the ski tourism industry with a focus on the most recent decade's skiing statistics and a review of historical winter climate observations. It also considers what is at risk from the impact of future winter climate projections.
Click for a map of U.S. winter temperature trends.
We know that across the United States, winter temperatures have already warmed 0.16 degrees Fahrenheit per decade since 1895 and the rate of warming has more than tripled to 0.55 degrees Fahrenheit per decade since 1970. The strongest winter warming trends have occurred in the northern half of the United States, where snow plays an important role in their winter season.
Click for a map showing the difference in skier visits between high and low snowfall years.
Without intervention, winter temperatures are projected to warm an additional 4 to 10 degrees Fahrenheit by the end of the century, with subsequent decreases in snow cover area, snowfall, and shorter snow season. Snow depths could decline in the west by 25 to 100 percent. The length of the snow season in the northeast will be cut in half.
All of this translates into less snow and fewer people on the slopes.
Click for a map of employment supported by winter tourism across the United States.
In an American winter landscape where more than three-quarters of states benefit economically from winter sports and where our study finds that nationwide there are 211,900 jobs either directly or indirectly supported by the ski and snowmobile industry, changing snowfall patterns will have a significant economic effect. In order to protect winter -- and the hundreds of thousands whose livelihoods depend upon a snow-filled season -- we must act now to support policies that protect our climate, and in turn, our slopes.
Read More
Executive Summary
Background
Key Findings
Conclusions
Appendix I: Methodology
Appendix II: Economic Multipliers
Appendix III: Five State Case Studies
Appendix IV: Higher and Lower Snowfall Years
Endnotes
From Our Blogs
Recent Blog Posts From Author Dan Lashof
last revised 12/6/2012
Buy It Now
The World We Create: A Message of Hope for a Planet in Peril
By Frances Beinecke with Bob Deans
This Is Global Warming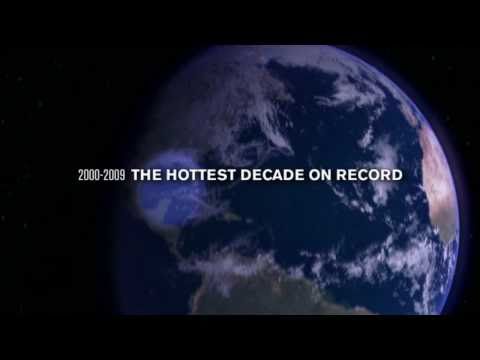 Watch the Video »
Our new video shows the effects of global warming in the world today.
NRDC Gets Top Ratings from the Charity Watchdogs
Charity Navigator awards NRDC its 4-star top rating.
Worth magazine named NRDC one of America's 100 best charities.
NRDC meets the highest standards of the Wise Giving Alliance of the Better Business Bureau.
Switchboard Blogs
posted by Giulia C.S. Good Stefani, 5/19/15
posted by Theo Spencer, 5/13/15
posted by Luis Martinez, 5/12/15