Environmental Issues > Global Warming Main Page > All Global Warming Documents
The American Clean Energy and Security Act (ACES)
Legislation to build the clean energy future
The American Clean Energy and Security Act, also known as the Waxman-Markey bill, has the major ingredients to generate millions of jobs, break our dependence on oil and reduce the pollution that causes global warming. Comprehensive energy and climate legislation will create the incentives necessary to build the clean energy economy and help make America a leader for the 21st century.
Legislative Analysis, September 25, 2009
An analysis of H.R. 2454, the American Clean Energy and Security Act (ACES), outlining the potential of the legislation for creating millions of jobs, breaking our dependence on oil, and reducing the pollution that causes global warming. The analysis also includes suggestions for strengthening this critically important legislation.
Fact Sheet, May 22, 2009
The American Clean Energy and Security Act (ACES) will harness American ingenuity to provide the energy and climate solutions needed to address the climate crisis. ACES includes support for renewable energy and a smart power grid, standards and incentives for improving energy efficiency, a cap and trade system to limit global warming pollution and a plan for expanding clean transportation.
Fact Sheet, July 15, 2009
The American Clean Energy and Security Act (ACES) includes significant benefits for American farmers, including incentives for increasing energy efficiency and deployment of renewable energy sources. In addition, under the cap and invest system envisioned by the legislation, farmers could earn additional income through the sale of offsets -- credits for reductions in direct emissions or enhanced carbon sequestration on the farm. This legislation would provide the support that farmers and ranchers need, help them create new jobs and transform their businesses to succeed in a more secure and sustainable clean energy future.
Legislative Analysis, July 29, 2009
The House passed the American Clean Energy and Security Act (ACES) at the end of June. The House bill is not perfect (no legislation is), but it addresses concerns about cost, consumer protection, regional impacts, and industrial competitiveness that are key to success in the Senate. Now it is the Senate's turn to act. This fact sheet details the top 10 reasons the Senate should move this fall to pass strong and comprehensive energy and climate legislation.
last revised 2/19/2010
This Is Global Warming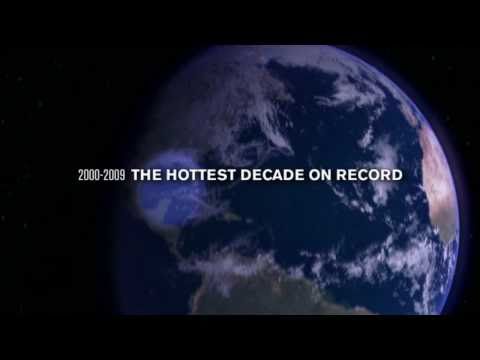 Watch the Video »
Our new video shows the effects of global warming in the world today.
NRDC Gets Top Ratings from the Charity Watchdogs
Charity Navigator awards NRDC its 4-star top rating.
Worth magazine named NRDC one of America's 100 best charities.
NRDC meets the highest standards of the Wise Giving Alliance of the Better Business Bureau.
Switchboard Blogs
posted by Briana Mordick, 2/5/16
posted by Pete Altman, 1/28/16
posted by Barbara Finamore, 1/27/16