Environmental Issues > Global Warming Main Page > All Global Warming Documents
Buying Carbon Offsets: What You Need to Know
When combined with other energy-saving efforts, carbon offsets can help you green your home, office and travel.
Let's say you already use compact fluorescent light bulbs, own an Energy Star fridge, purchase renewable energy for your home and drive a fuel-efficient car. But you're still agonizing about what those yearly cross-country flights to visit your family are doing to your carbon footprint. Now's the time to start looking at carbon offsets. Buying carbon offsets lets you make up for unavoidable energy use -- from heating your home, driving your car or traveling in a plane -- by investing in projects that avoid or capture global warming pollution, such as wind farms and methane capture at animal farms or landfills.
When combined with other personal energy-saving efforts, carbon offsets can help you green your home, office and travel. But the key is to shrink your own carbon output first. As NRDC senior attorney Dale Bryk puts it, "It doesn't make sense to buy offsets for your Hummer."
What are carbon offsets?
A carbon offset allows you to make up for an unavoidable carbon output by investing in a project that avoids or captures greenhouse gas emissions somewhere else. Examples of offset projects include solar and wind power, forestry investments and the collection of methane from landfills or farms. Some offsets pay for helping schools and other facilities become more energy efficient.
How do I figure out how many offsets to buy?
You can determine your greenhouse gas output using an online carbon emissions calculator, like the EPA's personal emissions calculator. Enter your car's gas mileage, your home's electricity bill and your recycling habits to find out how much CO2 you are adding to the atmosphere.
Are some offsets better than others?
Yes, which means you'll have to do some homework before deciding which carbon offsets to purchase. Ask offset providers about the kinds of projects they support, how those projects ensure real environmental benefits, and whether the projects have any negative impacts.
Avoid paying for carbon reduction projects that are already legally required or industry-standard practice. Your funds should contribute to going above and beyond current requirements to make a concrete impact in reducing greenhouse gas emissions.
You may also find some offset projects more appealing than others -- such as supporting methane capture at a family farm versus a factory farm. Find out whether you agree with the investment before putting your dollars to work.
Coming soon: certified carbon offsets
Soon, offset certification programs will be able to help you decide which programs meet environmental quality standards. NRDC recommends offsets that meet the Green-e Climate Protocol for Renewable Energy and offsets that meet any of the California Climate Action Registry protocols In addition, Northeastern states have created the Regional Greenhouse Gas Initiative which will certify reliable offsets by January 2009 and possibly sooner. States in the West and Midwest are in the process of developing similar programs. None of these programs are fully operational at the moment, however, so you'll have to do your own research for the time being.
A tool, not a golden ticket
Offsets are meant to complement, not replace, efforts to reduce your personal carbon output or that of your business. For example, NRDC purchases offsets to mitigate carbon production from two sources that cannot be replaced by renewable energy: office heating, which uses oil or natural gas, and business travel. And for the latter, NRDC encourages video conferencing and less polluting modes of travel - such as taking a bus or a train instead of flying.
Look to reduce carbon emissions whenever possible before looking to offsets. First, cut back on unnecessary personal energy consumption through purchasing energy efficient appliances, weatherizing your home or driving a hybrid car. Next, buy from renewable energy sources for electricity for your home and business when possible. Finally, invest in carbon offsets to help fill in the gaps.
last revised 5/15/2008
Sign up for NRDC's online newsletter
This Is Global Warming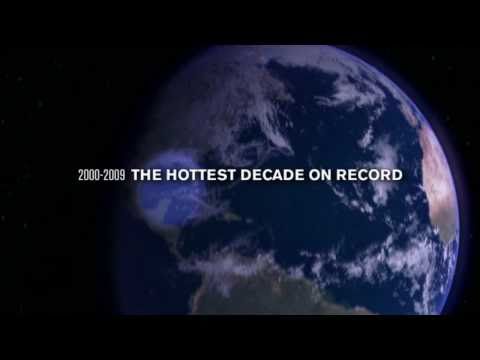 Watch the Video »
Our new video shows the effects of global warming in the world today.
NRDC Gets Top Ratings from the Charity Watchdogs
Charity Navigator awards NRDC its 4-star top rating.
Worth magazine named NRDC one of America's 100 best charities.
NRDC meets the highest standards of the Wise Giving Alliance of the Better Business Bureau.