Environmental Issues > Global Warming Main Page > All Global Warming Documents
Buying Carbon Offsets: What You Need to Know
When combined with other energy-saving efforts, carbon offsets can help you green your home, office and travel.
What are carbon offsets?
Carbon offsets represent reductions in greenhouse gases (GHG) that compensate (or offset) emissions from somewhere else. Offset projects such as wind farms and methane capture at animal farms or landfills help individuals, companies, or governments reduce their carbon footprint.
Offsets can be bought and sold voluntarily, or as a way for businesses and industries to lower their compliance obligations under cap-and-trade programs.
While both voluntary and compliance offsets represent reduced emissions, cap-and-trade programs may have additional requirements or specifications for the types of offsets. The most important criteria for all offsets are Real, Additional, Verified, Enforceable, and Permanent.
Are some offsets better than others?
Yes, which means you'll have to do some homework before deciding which carbon offsets to purchase. It's important to look for quality at the point of the project and at the point of sale, so that you receive real, unique emissions reductions.
To ensure the quality of the carbon offset project and reductions, several robust standards, verification processes, and credit registries have been developed.
To ensure that you're getting the high-quality reductions that you're paying for, look for carbon offsets that have been certified at the retail level, the sales and delivery of which is independently verified.
Where can I find certified carbon offsets?
Express your personal preferences. Ask offset providers about the kinds of projects they source from, how those projects ensure real environmental benefits, and whether the projects have any negative impacts.
You may find some offset projects more appealing than others –- such as supporting methane capture at a family farm versus a factory farm. Find out whether you agree with the activity before putting your dollars to work.
How do I figure out how many offsets to buy?
You can determine your greenhouse gas output using an online carbon emissions calculator, like the EPA's personal emissions calculator. Enter your car's gas mileage, your home's electricity bill and your recycling habits to find out how much CO2 you are adding to the atmosphere.
A tool, not a golden ticket
Offsets are meant to complement, not replace, efforts to reduce your personal carbon output or that of your business. For example, NRDC purchases offsets to mitigate carbon production from two sources that cannot be replaced by renewable energy: office heating, which uses oil or natural gas, and business travel. And for the latter, NRDC encourages video conferencing and less polluting modes of travel -– such as taking a bus or a train instead of flying.
Look to cost-effective internal reduction opportunities before looking to offsets. First, cut back on unnecessary personal energy consumption through purchasing energy efficient appliances, weatherizing your home or driving a hybrid car. Next, buy from renewable energy sources for electricity for your home and business. Finally, purchase carbon offsets to help fill in the gaps.
last revised 1/15/2014
This Is Global Warming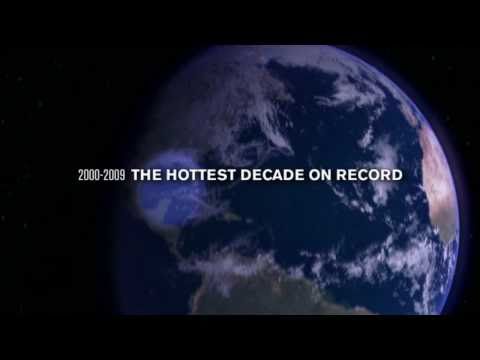 Watch the Video »
Our new video shows the effects of global warming in the world today.
NRDC Gets Top Ratings from the Charity Watchdogs
Charity Navigator awards NRDC its 4-star top rating.
Worth magazine named NRDC one of America's 100 best charities.
NRDC meets the highest standards of the Wise Giving Alliance of the Better Business Bureau.
Switchboard Blogs
posted by Briana Mordick, 2/5/16
posted by Pete Altman, 1/28/16
posted by Barbara Finamore, 1/27/16