Environmental Issues > Global Warming Main Page > All Global Warming Documents
Hotter and Drier
The West's Changed Climate
---
Human activities are already changing the climate of the American West. This report by the Rocky Mountain Climate Organization (RMCO) and the Natural Resources Defense Council (NRDC), drawn from 50 scientific studies, 125 other government and scientific sources, and our own new analyses, documents that the West is being affected more by a changed climate than any other part of the United States outside of Alaska. When compared to the 20th century average, the West has experienced an increase in average temperature during the last five years that is 70 percent greater than the world as a whole. Responding quickly at all levels of government by embracing the solutions that are available is critical to minimizing further disruption of this region's climate and economy.
---
Temperatures in 2000-2007 Compared to 20th Century Averages
OVERVIEW & QUICK REFERENCE
Fact Sheet (pdf)
Press release

FULL REPORT IN PDF
Adobe Acrobat file (size: 2.3 MB)
Click here if you need a copy of Adobe Acrobat Reader (free)
TABLE OF CONTENTS
Executive Summary
Chapter 1: The West Is Getting Hotter
Chapter 2: The West is Getting Drier
Chapter 3: The Colorado River: Hotter and Drier
Chapter 4: Disruption of Ecosystems
Chapter 5: Global Warming Harms Business, Recreation, and Tourism
Chapter 6: Immediate Action Can Curb Global Warming
Chapter 7: Policy Conclusions and Recommendations
Appendix: A State-by-State Analysis of Warming in the West

Photo credits for interactive map: Forest fire, grizzly bear, ski lift: Corbis. Grass fire, bull calf, pronghorn: i-stock. Cracked earth, sun: Photodisc. Mount Hood: Gary Braasch
last revised 3/5/2008
This Is Global Warming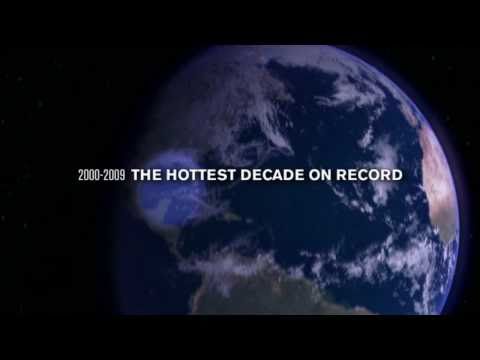 Watch the Video »
Our new video shows the effects of global warming in the world today.
NRDC Gets Top Ratings from the Charity Watchdogs
Charity Navigator awards NRDC its 4-star top rating.
Worth magazine named NRDC one of America's 100 best charities.
NRDC meets the highest standards of the Wise Giving Alliance of the Better Business Bureau.
Switchboard Blogs
posted by Briana Mordick, 2/5/16
posted by Pete Altman, 1/28/16
posted by Barbara Finamore, 1/27/16