Protecting the environment of Greater New York
OUR TEAM
The NRDC New York team is composed of more than twenty lawyers, scientists, and policy experts who work on environmental issues in the region. Our goals are to protect public health and natural resources, advance NRDC's top priorities through local action, and use our advocacy successes as models for sustainability in urban areas around the country and world.
For press inquiries, please contact Kate Slusark at kslusark@nrdc.org.
For general inquiries and membership questions, write to us at nrdcinfo@nrdc.org.
Staff bios
Dale Bryk is director of NRDC's air and energy program and a senior attorney. Her expertise is in the area of energy and climate policy, including cap-and-trade design, utility regulation, energy efficiency and renewable energy programs, global warming pollution registries, green building and smart growth. Prior to joining NRDC in 1997, Dale practiced corporate law at Davis Polk & Wardwell in New York. Since 2002, she has also taught the environmental protection clinic at Yale Law School. She is a graduate of Harvard Law School and holds a master's degree in international law and policy from the Fletcher School of Law and Diplomacy and a bachelor's degree from Colgate University.
Dale's links:
Pierre Bull is a policy analyst with NRDC's air and energy program, advocating for finding clean, renewable and efficient energy for both states and utilities throughout the East Coast as a way to reduce global warming and create more energy independence and green jobs. Prior to joining NRDC, Bull worked as a Project Manager for the New York State Energy Research and Development Authority, where he ran efficiency and demand response programs for commercial buildings. He holds a bachelor's degree in Environmental Science from the University of Illinois at Urbana Champaign and a master's in Natural Resources and Environmental Policy from the University of Michigan.
Pierre's links:
Alison Chase is an oceans policy analyst in NRDC's New York office, where she focuses on Mid-Atlantic and federal efforts to protect and restore our ocean health. She has worked for and volunteered at agencies and organizations including the U.S. Department of the Interior, the League of Conservation Voters and the Sierra Club. Alison has also served as a senior associate for the strategic consulting firm of GMMB. Alison received her master's in public administration in environmental science and policy from Columbia University and her bachelor's degree in political science from Colgate University.
Alison's links:
Donna De Costanzo is a senior attorney in NRDC's air and energy program where she focuses primarily on New York energy policy, including energy efficiency and renewable energy programs, as well as smart growth and sustainable communities. Prior to joining NRDC, Donna was counsel to the New York City Council's Committee on Environmental Protection, where she advised the Council on environmental policy and drafted legislation regarding various issues, including air and water quality, energy efficiency, climate change and green procurement. Before joining the Council, Donna was an assistant regional counsel in the waste and toxic substances branch of the U.S. Environmental Protection Agency, Region II. She is a graduate of New York University School of Law and received a B.S. in biological sciences from Cornell University.
Donna's links:
Johanna Dyer is a legal fellow in the urban environment program in New York. Her work primarily focuses on green economic development, sustainable agriculture and other environmental and economic initiatives in the New York metropolitan area. Johanna is a graduate of Stanford University and Harvard Law School, and has previously worked for the Sierra Club and the California State Legislature.
Johanna's links:
Eric A. Goldstein is a senior attorney and NRDC's New York City environment director. He has worked for more than two decades on urban environmental issues, including air pollution, solid waste, drinking water and environmental justice. Eric gained nationwide attention in the early 1980s for spearheading the public campaign to get lead out of gasoline. He is co-author of The New York Environment Book and co-teaches the environmental law clinic at New York University School of Law.
Eric's links:
Shari Greenblatt is the associate director of special projects at NRDC, where she has worked for more than 13 years. She co-founded the New York Council and continues to work on its day-to-day operations. In addition, Shari is responsible for managing and implementing all of NRDC's fundraisers nationwide, running NRDC Earth Share workplace giving campaign, and managing cultivation events for the organization. She is a graduate of the University of Wisconsin-Madison and Hunter College School of Public Health.
Ashok Gupta is the director of energy policy and a senior energy economist at NRDC. He works on global warming policies, energy efficiency, renewables, sustainable building design, smart growth and transportation policy. Ashok is NRDC's representative on Mayor Bloomberg's Sustainability Advisory Board and Energy Policy Task Force. He received the US Green Building Council's 2007 Leadership Award for Advocacy, the Environmental Steward Award from Solar One in 2006, the Environmental Professional of the Year Award from the Association of Energy Engineers in 2003, and the Environmental Advocates' 2001 Advocate Award for leadership in support of clean air and energy. Ashok also serves on the Boards of Directors of the Coalition for Environmentally Responsible Economies, U.S. Green Building Council - New York, Clean Air-Cool Planet, Alliance for Clean Energy New York, Citizen's Union Foundation and Riverside South Planning Corporation. He has a bachelor's degree in physics and math from Georgetown University and a master's degree in economics from American University.
Albert Huang is an attorney with NRDC's urban program in New York and directs NRDC's environmental justice work. In addition to litigation, his work focuses on regional and national environmental justice policy advocacy and development. Prior to joining NRDC, Al was a policy advocate at Environmental Health Coalition, a community-based grassroots organization, where he worked on water quality, environmental justice and energy issues in California. He is a graduate of Vermont Law School.
Albert's links:
Mark A. Izeman is director of the New York urban program and a senior attorney. Mark has worked at NRDC for 20 years on a wide range of environmental and public health issues, including solid waste, drinking water, urban transportation, brownfields redevelopment and protection of the Catskills mountains. He also recently worked for three years in Moscow, Russia focusing on energy efficiency and climate change. Mark is author or co-author of many publications, including The New York Environment Book (Island Press). He previously served as law clerk to a U.S. Federal District judge in his home state of Rhode Island, and has also served as an Adjunct Professor of Law at Cardozo School of Law. He is a graduate of Brown University and New York University School of Law, where he was a Root-Tilden Scholar.
Mark's links:
Rich Kassel is a senior attorney and directs NRDC's clean vehicles and fuels project. Rich is an internationally recognized leader in the field of advocacy to reduce diesel and other vehicle pollution. Rich's work helped spur the creation of NYC Transit's clean-fuel bus program and the EPA's upcoming programs that will cut diesel emissions from trucks, buses and non-road equipment by more than 90 percent over the coming decade. Rich also plays a key role in global efforts to eliminate leaded gasoline and reduce diesel emissions in developing countries, and serves on several EPA advisory committees. In addition, Rich's work has included successful campaigns to reduce the environmental impacts of airports, to create the Hudson River Park in Manhattan and to save hundreds of community gardens in New York City. Rich is also chairman of the Tri-State Transportation Campaign, a leading transportation advocacy organization in the metropolitan New York region.
Rich's links:
Kim Knowlton is a senior scientist with NRDC's health and environment program. Her work focuses on issues related to the health impacts of global warming, including advocating for public health strategies to prepare for and prevent these impacts. Kim is exploring links between climate change and infectious diseases such as dengue fever, and partnering with city and state governments to make health preparedness a more central feature of climate adaptation plans. She has also researched heat- and ozone-related mortality and illnesses, as well as possible connections between climate, pollen, allergies and asthma. Kim attended Cornell University and Hunter College/CUNY, and received a doctorate in public health from Columbia University where she was a postdoctoral research scientist before joining NRDC. Kim is also an assistant clinical professor in the Department of Environmental Health Sciences, where she teaches on the public health impacts of climate change. She was among the researchers who participated in the Intergovernmental Panel on Climate Change's 2007 Fourth Assessment Report.
Kim's links:
Larry Levine is a senior attorney in NRDC's water program, working on a variety of issues pertaining to water quality in the Northeast and at the national policy level. He focuses on promoting the use of "green infrastructure" as a sustainable solution to polluted urban runoff and raw sewage overflows. Larry was previously a litigation fellow at NRDC and a clinical fellow in environmental law at the Georgetown University Law Center, and is a graduate of Yale Law School and Tulane University.
Larry's links:
Ying Li is a senior development associate in NRDC's development operations department. Ying manages events and advocacy for the New York Metro and New England chapters of NRDC's Environmental Entrepreneurs (www.e2.org) program, a national volunteer group with over 850 business leaders in 27 states who believe that strong environmental policy can enhance economic prosperity. Ying works with the NY Urban team to develop E2 advocacy initiatives for critical state and local issues that included hybrid taxis, oceans protection, electronic waste recycling and natural gas drilling. She has a bachelor's degree in environmental studies and a minor in marketing from the State University of New York at Buffalo.
Luis G. Martinez is an attorney with NRDC's energy program. His work focuses on state energy and climate policy, utility regulation, energy efficiency and renewable energy programs. Prior to joining NRDC, Luis was a special aid to the president of the Environmental Quality Board in Puerto Rico. During his time at the EQB, he also served as legislative director for the agency and as special counsel for the Vieques and Culebra Island clean-up. He is a member of the executive committee of the New York State Bar Association's Environmental Law Section and co-chair of the Environmental Justice Committee. He is a graduate of Tulane Law School and received a bachelor's degree in environmental policy and behavior from the University of Michigan.
Richard Schrader is NRDC's New York legislative director, representing the organization in Albany and leading successful environmental campaigns throughout the state. A veteran environmental leader in New York, his campaigns and legislative efforts have preserved a million acres of wilderness, dramatically increased clean energy and efficiency, invested in green jobs, increased ocean conservation, and restricted the oil and gas companies' efforts to drill the in the state without adequate environmental and health protections for New Yorkers. Prior to NRDC, he served as the Public Affairs Director of the New York State Trial Lawyers Association and as New York City's Commissioner of Consumer Affairs, where he led the creation of one of the nation's first laws prohibiting the sale of tobacco to minors. Rich is a graduate of Fordham University and received a master's degree in journalism from Boston University.
Richard's links:
Kate Sinding Esq. is a Senior Attorney and Deputy Director of the Natural Resources Defense Council's (NRDC) New York urban program. Her primary focus involves ensuring the proposed natural gas drilling in the northeast is subject to the most stringent environmental and health protections. Ms. Sinding also works on advancing recycling programs involving the producer responsibility model, as well as other waste and land use matters. Prior to joining NRDC in November 2006, she was a partner in the specialty environmental law firm of Sive, Paget & Riesel, P.C. Ms. Sinding has taught Environmental Law at Columbia University and Fordham University Schools of Law. Ms. Sinding is a graduate of New York University Law School, the Woodrow Wilson School of International and Public Affairs at Princeton University, and Barnard College.
Kate's links:
Julie Truax serves as manager of donor outreach in NRDC's development department, working with supporters to advance NRDC's environmental and health priorities in New York and beyond. Julie's career began in the environmental field as a project manager at the Center for Marine Conservation (now Ocean Conservancy) in its pollution prevention program. After moving to New York and exploring life as an in-house editor and later vice president for an investor relations firm, she found her way back to the work she loves at NRDC. Julie grew up both in New York and later on a small cattle farm in the foothills of the Blue Ridge Mountains in North Carolina. She received her BA in political science from University of North Carolina-Chapel Hill.
Samantha Wilt is an energy policy analyst with NRDC's air and energy program. Samantha has worked at NRDC for 13 years on a range of institutional and environmental assignments, currently focusing on issues relating to regional transportation, smart growth and energy efficiency. She received a master's degree from the Wagner School at New York University, and a bachelor's degree from Wesleyan University.
What You Can Do
Receive our E-Updates
NY Updates, Action Alerts, Newsletters
Meet Rich Schrader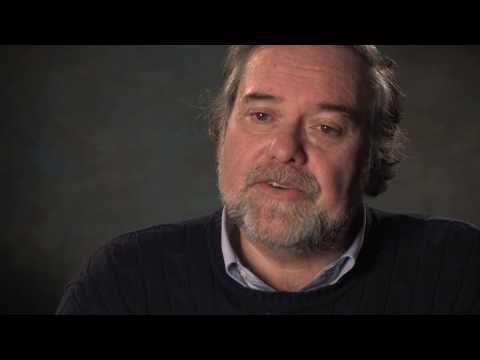 Watch the Video »
NY Blogs on
posted by Margaret Brown, 12/12/13
posted by Daniel Raichel, 12/11/13
posted by Johanna Dyer, 12/5/13
posted by Mark Izeman, 12/3/13
posted by Amy Mall, 11/21/13