Environmental Issues > Global Warming Main Page > All Global Warming Documents
Heat Advisory
How Global Warming Causes More Bad Air Days
Global warming will increase temperatures on hot summer days, potentially leading to more unhealthy "red alert" air pollution days in the coming years. Ozone pollution, commonly referred to as smog, can cause asthma and other respiratory illnesses, especially in youth and the elderly. The analysis was prepared by researchers at Yale, Johns Hopkins and Columbia universities, in collaboration with researchers at State University of New York at Albany and the University of Wisconsin-Madison. The 2007 study -- an expansion of the Heat Advisory report first issued by NRDC in 2004 -- profiles 10 new cities in the southern and eastern regions of the United States that could experience more "red alert" smog days, which can predispose the public to health risks, such as asthma attacks and hospitalizations from lung damage. On such days, the public should not partake in the usual summer outdoor activities. In order to protect public health, it is important that Congress address global warming through mandatory legislation that reduces global warming pollution on an order of 20 percent by 2020.

OVERVIEW & QUICK REFERENCE
Press Release
2007 STUDY IN PDF September 2007
Adobe Acrobat file (size: 630k)

FULL 2004 REPORT IN PDF July 2004
Adobe Acrobat file (size: 391k)
Click here if you need a copy of Adobe Acrobat Reader (free)
TABLE OF CONTENTS July 2004
Executive Summary
Climate Change and Air Pollution
Results of Climate Change Projections
Projections of Health Effects Resulting From Climate Change
Appendix
Endnotes
Heat Advisory : How Global Warming Causes More Bad Air Days. By Daniel A. Lashof. July 2004. Photocopy only, $7.00. Order print copies .
last revised 7/26/2004
This Is Global Warming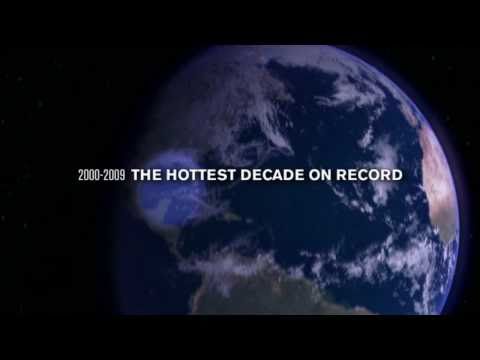 Watch the Video »
Our new video shows the effects of global warming in the world today.
NRDC Gets Top Ratings from the Charity Watchdogs
Charity Navigator awards NRDC its 4-star top rating.
Worth magazine named NRDC one of America's 100 best charities.
NRDC meets the highest standards of the Wise Giving Alliance of the Better Business Bureau.
Switchboard Blogs
posted by Barbara Finamore, 2/12/16
posted by Jake Schmidt, 2/12/16
posted by Briana Mordick, 2/5/16