Global Warming Solutions
Step 1:
Set limits on global warming pollution
What It Will Take
Bold, visionary action from Congress. Congress needs to act now. Strong legislation that caps carbon emissions and makes polluters pay for the global warming gases they produce will mobilize billions of dollars for investment and help address our collective energy, economic and climate crises. We need to build a new energy economy that cuts global warming emissions at least 80 percent by mid-century. We have no more time to lose.
Who's Doing It Now
Regional Greenhouse Gas Initiative (RGGI)
You'll hear doomsday scenarios about the impact that capping greenhouse gas emissions will have on our economy. But a successful, market-based carbon cap system is already alive and well in America. Ten states in the northeast and mid-Atlantic participate in the Regional Greenhouse Gas Initiative (RGGI), which will cap and reduce global warming pollution from their power plants 10 percent by 2018.
Here's how it works: Electric power generators buy emissions allowances at quarterly regional auctions. The proceeds are then invested in energy efficiency programs and clean energy solutions. Three auctions have been held already. Bidders snapped up all available allowances, generating more than $247 million in revenue for energy efficiency and other clean energy investments in participating states – while continuing to keep the lights on throughout the region.
How We All Benefit
More jobs. Less pollution. Fewer disasters. By charging polluters, Congress could raise $100 to $150 billion annually to invest in clean energy. These investments in turn would spur the growth of a clean energy economy and create 2 million new American jobs in two years. And by making significant reductions in global warming pollution by mid-century, scientists say, we can avoid some of the most disastrous consequences of global warming, such as the melting of the Greenland ice sheet and a dramatic rise in sea levels.
Photo: Istock
Sign up for NRDC's online newsletter
This Is Global Warming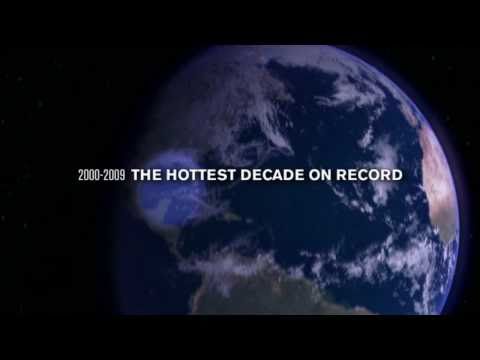 Watch the Video »
Our new video shows the effects of global warming in the world today.
NRDC Gets Top Ratings from the Charity Watchdogs
Charity Navigator awards NRDC its 4-star top rating.
Worth magazine named NRDC one of America's 100 best charities.
NRDC meets the highest standards of the Wise Giving Alliance of the Better Business Bureau.
Switchboard Blogs
posted by Aliya Haq, 5/16/13
posted by Ben Chou, 5/15/13
posted by Theo Spencer, 5/14/13