There's already a chill in the air in many parts of the country, which means the return of comfy sweaters, crisp fall evenings, colorful foliage, and all things pumpkin spice. It also means heating season is fast approaching. But if you take a few simple steps, keeping your home warm and comfortable doesn't have to burn through your budget.
Did you know your heating system is responsible for about 40 percent of your home's energy use in cold weather? Unfortunately, natural gas furnaces in many of our homes use outdated technology and are not nearly as efficient as they could be. National energy efficiency standards for gas furnaces have not been substantially updated since 1987, the year that "Dirty Dancing" was a box-office hit and the very first Legend of Zelda video game was released by Nintendo. Manufacturers have delivered great advances in technology since then, so clearly, furnace standards are overdue for an update.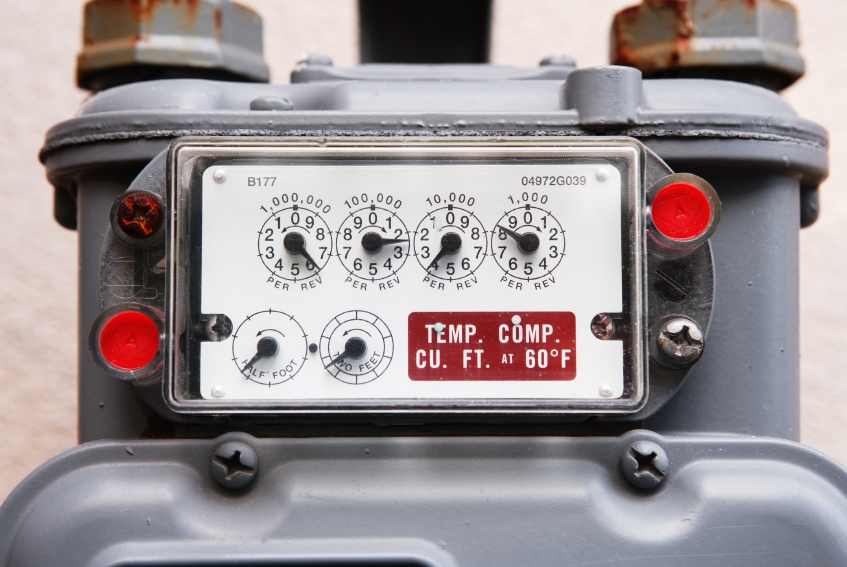 Delays have plagued this efficiency standard, from industry stunts to needless litigation. The U.S. Department of Energy (DOE) is moving forward with an updated rule, working closely with manufacturers, efficiency advocates, natural gas utilities, consumer groups, and others to analyze and finalize a new, significantly higher efficiency standard for natural gas furnaces. The standard should be finalized by mid-2016 and the 40 million U.S. households that use gas to heat their homes will be the beneficiary of this improvement.
Fortunately, many of the natural gas furnaces available today already perform much better than the current 80 percent efficiency standard (meaning only 80 percent of the gas burned in the furnace is converted into useful heat). This update will ensure that many more consumers, including those with low and fixed-incomes, reap the benefits of lower energy use during colder months.
In the meantime, here are some tips that everyone can use to cut energy waste while staying cozy when the temperature drops outside:
1. If you're in the market for a new furnace, look for an ENERGY STAR®-certified model. If you live in a cold northern state, buying a gas furnace with the ENERGY STAR® label will save you about $100 per year on energy bills because they are at least 95 percent efficient. The average furnace lasts between 15 and 20 years, so that means thousands of dollars in savings for you over its lifetime! Check here to see if there are rebates available in your area for new energy-efficient furnaces or other energy-saving equipment.
2. Check your furnace filter monthly. If it looks dirty, replace it. A dirty filter slows airflow and makes the heating system work harder, which costs more to operate. Changing the filter regularly also prevents the buildup of dirt and dust in the system, which can lead to early system failure.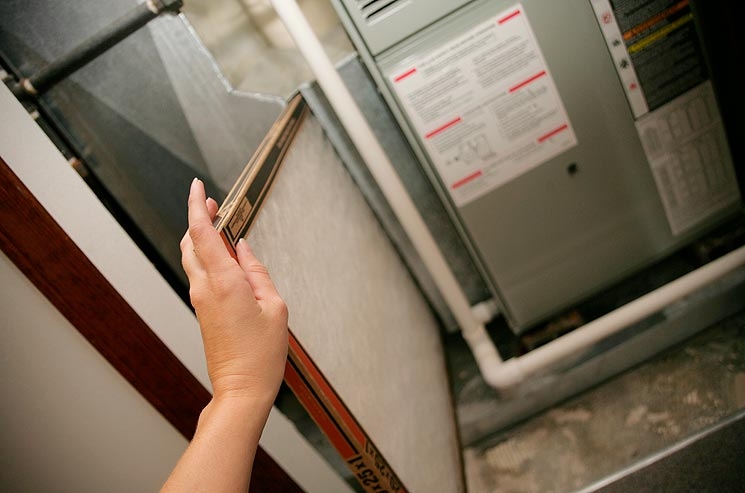 3. Invest in a programmable thermostat that will turn the heat down when no one is home, and turn it back up at a pre-set time so your home is warm and cozy when you return. A programmable thermostat costs $100 or less (some models are as low as $25), and will pay for itself quickly since it can cut energy consumption by 20 to 30 percent --saving $180 a year in energy costs. Learn more about using programmable thermostats (and other home gadgets!) here.
4. Watch the numbers. Experts suggest the most efficient temperature range is 68° F to 72° F during the day in winter when you are home, 55° F to 65° F at night or when you are not home. A programmable thermostat makes adjusting your temperature a no-brainer: set it once and reap the savings!
5. Don't block the heat. Blocking air vents with drapes and furniture wastes the energy going into heating system--and reduces the amount of warm air reaching you. The air compressor also needs space to work efficiently. Make sure nothing is stacked against the HVAC unit or draped over it. Walk around the house and make sure your vents and equipment are clear.
6. Use a ceiling fan. It may seem strange to turn on a ceiling fan in the winter, but it's not! Warm air rises, so particularly if you have a room with a high ceiling, putting your fan on low speed while you're in the room will gently push that warm air back down to you. Make sure you reverse the motor from the summertime setting: the fan blades should be moving clockwise when you stand directly underneath the fan and look up.
7. Fix big air leaks in your house and duct system. Cutting heat loss may mean you can buy a smaller new furnace, too. Seal drafts with caulk or putty. Add weather-stripping around the edges of doors. Attic insulation can be installed in a few hours with batts or rolls. Insulate heating ducts. Cold weather is a good time for an energy audit. Our Stay Warm page has more great tips.
8. Use your windows. Leave shades and blinds open on sunny days, and close them at night to reduce the amount of heat lost through windows. Up to one-third of home heat loss goes through windows and doors so if you're feeling a draft through those windows, weatherstrip them and use caulk to plug leaks, then add heavier drapes. Installing ENERGY STAR® windows (especially products recognized as ENERGY STAR® Most Efficient ) can reduce your energy bill significantly, as well. Look for National Fenestration Rating Council-rated units: the U-factor measures how much heat can escape while the solar-heat gain coefficient rating measures how much solar heat is transmitted through a window. But if you're renting or can't replace your windows this year, you can apply low-emissive (low-E) film over them to reduce heat loss. Keeping shades open during the day also means free light without switching on lamps, saving on your lighting bills, too.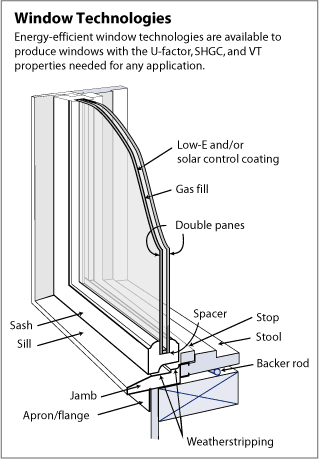 9. Reduce the water heater temperature from 140 to 120 degrees to save money and energy, as well as reducing the risk of scalding. Lower the setting even more when you are going to be away. If you have natural gas, look at ENERGY STAR®-rated appliances when you buy a new water heater. They can trim energy use by 50 percent. The ENERGY STAR web site lists more options, including whole-home tankless water heaters and highly efficient heat-pump water heaters. More ideas are available at NRDC's Smarter Living page.
Taking some of these simple steps will help fight the chill, while keeping cold, hard cash in your pocket.
(Photos courtesy US Department of Energy)